If you were happily chilling under a rock this week, or simply want to get all your information in one neatly tied up package – you're in the right place. We've rounded up all the biggest news in digital, social media and tech advances (in our opinion) that have happened during the week for you.
So get that cup of coffee or tea and prepare to be well-informed.
Bruce officially became Caitlyn
You might be thinking, "What does this have to do with digital news?" Well when Bruce officially decided to come out as Caitlyn with her Vanity Fair photo shoot, she broke a record for how quickly she got so many Twitter followers. She gained over 1 million followers in the four hours since creating her new account – taking the crown from the previous record holder, U.S. President Barack Obama.
To further educate the populous on transgender etiquette, an anonymous Twitter user also created a Twitter bot @she_not_he who automatically replied to any tweet mentioning Caitlyn with the wrong pronoun.
Nielson released a report on South African Twitter use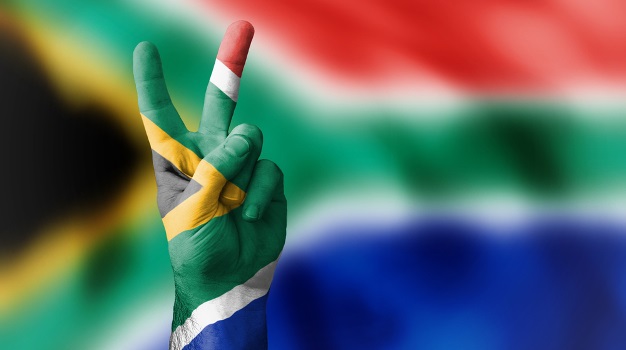 Staying with Twitter, Nielson, the global information and measurement company, recently commissioned a study into the Twitter usage habits of South Africans as a whole. Some of the findings might surprise you – like the fact that females slightly edge out males as dominant on the platform – and are definitely worth a look if you work in the world of social media. We found a great Mybroadband article highlighting the keyfindings.
Google I/O 2015
We're going back a bit further in time than a week with this one, but no one can ignore Google. At Google I/O 20015, the tech giant announced something for everyone, from a new look at app permissions, to tweaks to their android wearables, to their efforts to ensure that countries with limited internet access can still experience connectivity in impressive offline modes. Catch up on it all in TNW's breakdown of everything announced at Google I/O 2015.
Facebook finally supports Gifs
It's the update we've all been waiting for – who needs a timeline refresh, or better targeted adverts – we can all finally express ourselves with Gifs. Even better, this new feature is supported in both the desktop and mobile versions of the platform. Gif goodness everywhere. Mashable even put out an article telling you exactly how to take advantage of this new feature.
And while we're at it – Tumblr just released a new Gif Search function. Enjoy!
Tags:
Caitlyn Jenner
,
Consumer marketing
,
Digital news
,
DigitLab
,
Facebook
,
Gifs
,
Google+
,
social media
,
trends
,
Tumblr
,
Twitter
Last modified: March 8, 2020