Innovation + Marketing Consulting
Clients we have worked with
At Digitlab, we focus on helping our clients build a better future.
Our consulting journey with clients covers three pivotal aspects of innovation, implementation and success.
Turning problems into solutions
Turning solutions into reality
Marketing and selling your product or service
In essence, our consultative framework helps you solve problems, build solutions and take those solutions to market.
Innovation: Turning problems into solutions
Digitlab has spent ten years innovating in the digital ecosystem and building products for our clients. We deliver value by moving problems into solutions, then moving concepts to implementation. As a team of experts, who are well versed in the digital economy and understand:
How to deliver on innovation objectives by leveraging new digital technologies
How to ensure your solution succeeds in a digital world
We are thought leaders in Humancentric Innovation. Our CEO, Mike Saunders, authored the book Humancentric, which details a framework to succeed in the fourth industrial revolution through humancentric innovation.
Digitlab partners with you to manage your innovation journey by leveraging a Design Thinking approach coupled with our Humancentric framework.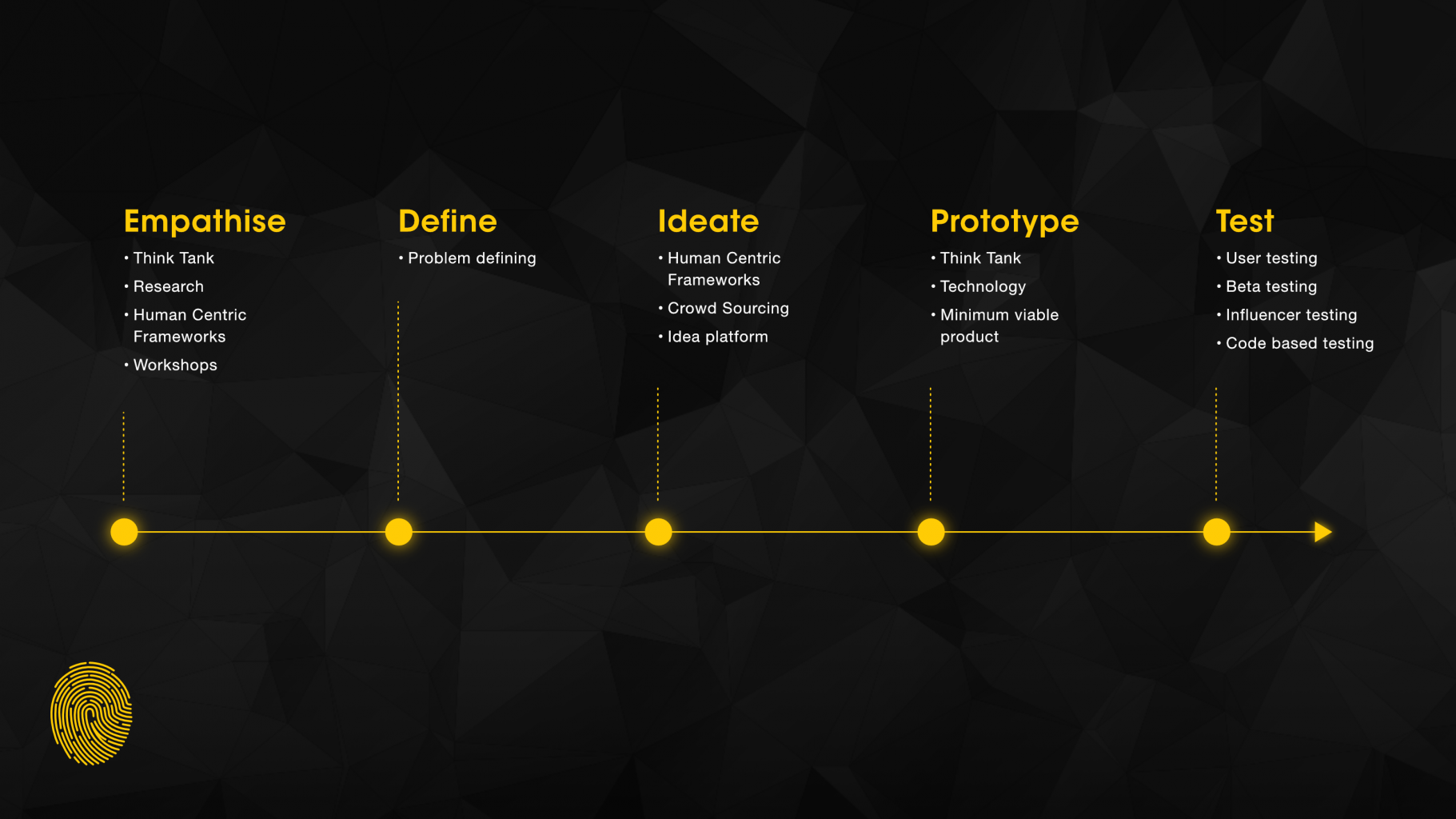 Product Development: Turning solutions into reality
Over tens of years of experience in developing products for start-ups, helping corporations pivot into new markets and finding new ways to differentiate a business – Digitlab is perfectly positioned to turn your idea into a reality.
Our team brings a unique blend of business, code, consumer knowledge and design thinking to help your ideas succeed. Our experience helps us:
Build digital solutions that people love to use
Create customer experiences that provide success
Build online and digital business models that create commercial value
Develop MVP products that don't break the bank and put the product on the road to success.
Embed growth hacking tactics into your product
Marketing and Sales: Taking your product and services to market
Digitlab is a pioneer in social media and marketing, the first to take big brands online and help them create a strong return on the investment. Underpinned with a humancentric approach, Digitlab has helped its clients develop leads, improve brand perception, manage reputations and build brand value.
Whether you are taking a brand-new idea to market or needing to build demand and brand presence for an existing product – our proven methodologies will create a strong strategy that will set you apart from the competition.
Enquire Now
Last modified: April 2, 2021