CRM software provide businesses with a centralised platform to store and manage customer data, track interactions, and analyse customer behaviour. By harnessing the capabilities of a CRM, companies can streamline their sales and marketing processes, improve customer engagement, and drive revenue growth. Partnering with a CRM consulting provider can be highly beneficial as they possess the expertise to customise and optimise your CRM solution to suit your specific business needs.  
Why partner with a CRM consultant?
The impact your CRM system will have on your business growth depends on how well you can leverage its capabilities. A few benefits of partnering with a CRM consulting provider include: 
HubSpot, a leading CRM software company, provides businesses with a comprehensive suite of tools to drive growth. Their integrated approach empowers businesses to attract, engage, and delight customers throughout the sales journey. By embracing inbound marketing methodology, HubSpot fosters meaningful connections, customer satisfaction, and sustainable growth.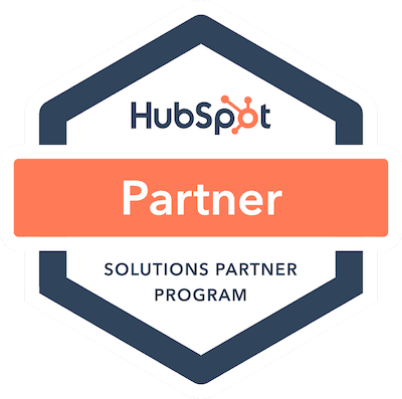 HubSpot is supported by 100,000+ customers in more than 120 countries 
41,500+ customers are realising the benefits of HubSpot's CRM 
HubSpot offers 200+ integrations with popular business tools 
HubSpot CRM consulting for a greater impact
With the HubSpot CRM, you can develop comprehensive customer profiles, segment audiences, and customise marketing strategies. HubSpot's CRM promotes seamless team collaboration, guaranteeing consistent and efficient customer interactions. Its user-friendly interface, extensive integrations, and powerful automation capabilities enable you to provide exceptional customer experiences and foster enduring relationships. 
HubSpot CRM gives you a comprehensive view of your customers. It centralises customer data, including contact information, interactions, and purchase history, helping you to gain valuable insights into customer preferences, behaviors, and needs. This way, you can create more targeted and personalised marketing campaigns, resulting in improved customer engagement and satisfaction. 
Partnering with a HubSpot consultant means having access to ongoing support and training. They can provide comprehensive training programs tailored to your team's needs, ensuring that they are equipped to fully utilise HubSpot's features and functionalities. Additionally, consultants offer continued support, troubleshooting, and guidance to address any challenges or questions that arise, helping you take full advantage of your investment in HubSpot. 
A HubSpot consultant can assist with seamlessly integrating HubSpot into your existing tech stack, ensuring that all systems work harmoniously together. They can optimise the integration process, ensuring data flows smoothly between HubSpot and other tools or platforms. By leveraging their expertise, you can streamline workflows, improve data accuracy, and unlock the full potential of an integrated tech stack. 
Book HubSpot CRM consulting
Explore the powerful HubSpot CRM and discover how it can help you achieve the goals you've set for your business in a free consultation with one of our HubSpot consultants. 
Prepare to skyrocket your customer service and digital marketing
Elevate your sales, marketing, and CRM activities to new heights by partnering with Digitlab and HubSpot. Together, we can unlock the full potential of CRM integration for your business with CRM consulting. Our expertise lies in seamlessly integrating CRM solutions like HubSpot with your existing tech stack, optimising your marketing efforts and enhancing lead generation.  
With our proven track record and extensive knowledge, we can empower you to leverage the power of integrated systems, deliver personalised customer experiences, and drive revenue growth. Experience the transformative impact of CRM integration by elevating your business with us today. 
Unlock the
power of
HubSpot for
your business.
Unlock the
power of
HubSpot for
your business.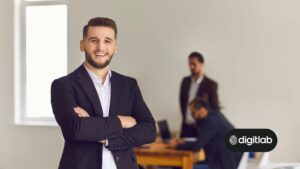 Inbound marketing is a powerful approach for attracting and engaging potential customers. When combined with automation, it becomes even more effective, allowing businesses to streamline their marketing efforts and achieve
Read More »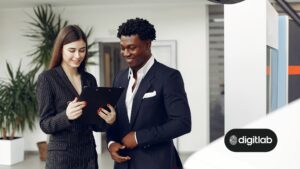 In today's competitive business landscape, small businesses face significant marketing challenges. However, with the right strategies and guidance, they can overcome these hurdles and achieve marketing success. This article will
Read More »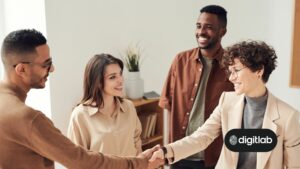 HubSpot is a powerful platform that can revolutionise your marketing, sales, and customer service. To fully harness its potential, a successful onboarding journey is crucial. In this article, we will
Read More »