The Email
Signature Solution

Your
Business Needs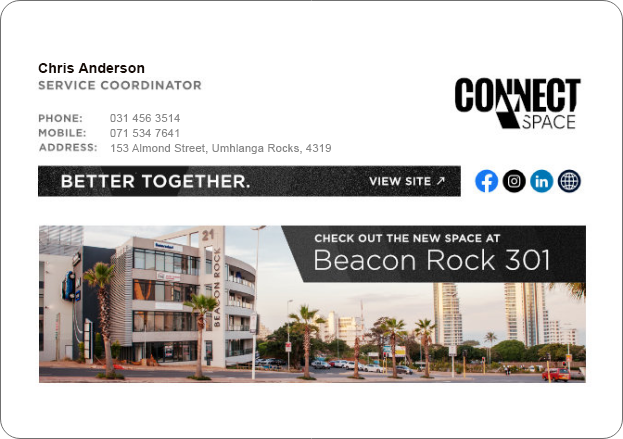 We told you.

Email's not dead, especially when you're smart enough to use
email signature software to drive your marketing and sales objectives.
The Email Signature solution
Our innovative Email Signature software transforms ordinary business emails into interactive branding campaigns. That's not all it does, though:
Email Signatures to captivate your audience
First impressions matter, and your email signature is often the first touchpoint with potential clients. With our Email Signature solution, you can create captivating and professional email signatures that leave a lasting impression, showcasing your brand's personality and elevating your credibility.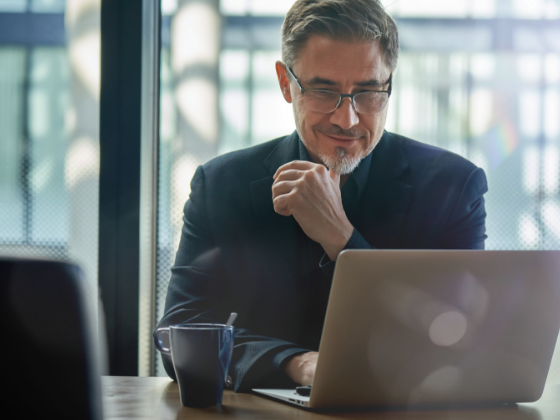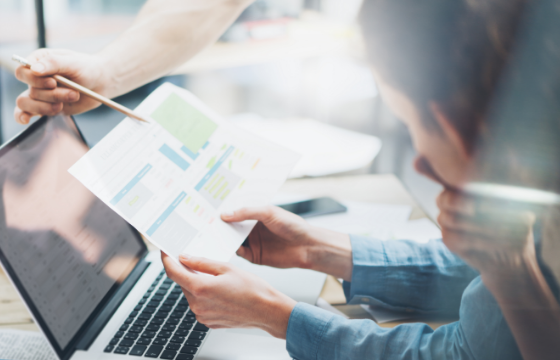 Analyse, optimise, and succeed
Data is the backbone of any successful marketing strategy. With our Email Signature software's in-depth analytics, you can measure your campaign's performance, identify areas of improvement, and make data-driven decisions to continuously optimise your efforts.
A solution that drives conversions and boosts sales
Email marketing is one of the most powerful tools for nurturing leads and converting them into loyal customers. Our intuitive Email Signature software allows you to craft and run multiple email campaigns simultaneously to specific audiences from one central portal, without having to update any email signatures. This will help you achieve higher open rates, click-through rates, and ultimately, increased sales.
* Compatible with Office365, Google Suite, Windows Azure, Apple Mail, Exchange.
Turn your emails into marketing campaigns
Use our Email Signature solution to turn ordinary email into opportunities for business growth. Create first impressions that drive conversions and help your business thrive in the digital economy. Are you ready to grow?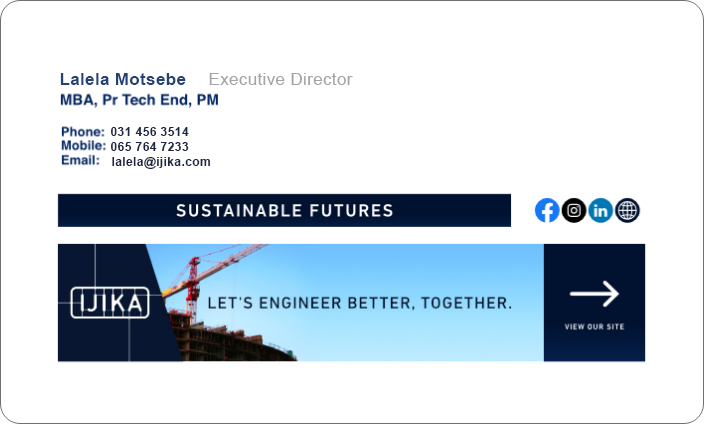 Here are some important need-to-knows
Turn Everyday
Emails into a
Powerful Sales
and Marketing
Engine
Turn Everyday
Emails into a
Powerful Sales
and Marketing
Engine
Think email is dead? Think again. Say hello to your new favourite Email Signature Management solution. With over 1 billion emails handled annually, our Email Signature solution will help you take your Email Marketing strategy to new heights by transforming everyday emails into marketing tools.
Why email signature marketing?
There are a few reasons why we know that email isn't dead (and isn't going anywhere anytime soon). One-to-one email in particular won't be dying anytime soon and has great marketing traction.
Here're a few reasons why one-to-one emails are making a big difference in marketing today:
Emails are personal and help to make your customers more aware of your latest products, services, and news. Yes, even in 2023.
Email banners can generate leads and build brand awareness.
You can build relationships or keep customers engaged between purchases through different types of marketing banners and messages.
Email banners can also be a soft sell to educate your audience on the value of your brand.