HubSpot is an all-in-one marketing solution for brands that offers users powerful marketing, service, and sales solutions. They've become an international favourite.
Unfortunately, HubSpot has no offices in South Africa, leaving many local brands scrambling for an alternative.
The solution to this problem is HubSpot solution providers. Below, we'll cover everything you need to know about HubSpot solutions. We'll also suggest the top HubSpot partners in South Africa.
Who Represents HubSpot In South Africa?
HubSpot is run from a European office in Dublin. Currently, they have no offices or official employees in South Africa. It's a bummer, considering how highly their services are sought after. Luckily, local companies no longer need to look for a HubSpot alternative.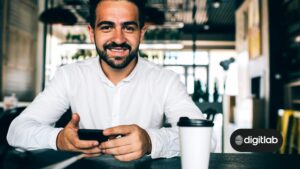 HubSpot partners with local South African service providers to work as HubSpot representatives.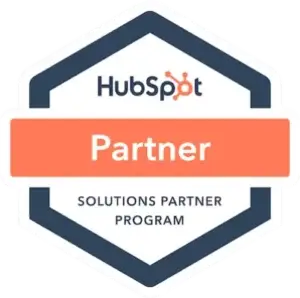 HubSpot solution providers are licensed to distribute HubSpot software and services. All the service providers are licensed and trained to manage the HubSpot software.
South African companies can now enjoy the benefits of using HubSpot over outdated CRM systems without resorting to unofficial or lower-quality versions.
What Does A HubSpot Partner Do?
HubSpot solution providers are certified partners who have the authority to:
Sell HubSpot Software
HubSpot partners can access official HubSpot software, which they distribute and manage locally. Because they are selling in an official capacity, the partner has access to updated versions with official support.
Get Started
Install HubSpot Software
HubSpot partners are trained to install the software for South African clients. They know how to safely and swiftly integrate the software and get it up and running.
Find Out More
HubSpot Training
HubSpot software has a learning curve to it. Luckily, HubSpot partners are licensed to provide HubSpot training to South African clients. They'll show you the ropes and provide ongoing training support.
Get Training
HubSpot Aid
Because the HubSpot partners are working as proxies, they provide all the same services, including marketing aid. This aid also includes full customer service.
Get Help
HubSpot Goals & Strategies
HubSpot partners provide marketing and strategy support. They'll help you make the most of your HubSpot software and its features.
Get Started
HubSpot partners also manage the software if any emergencies or bugs halt performance. For your HubSpot needs, you can contact your HubSpot partner, where you'll receive services as you would have with HubSpot itself.
Who are the top HubSpot Partners in South Africa?
It's best to partner with a certified and trusted HubSpot provider to get the most from the HubSpot software. Here are a few of the most trusted HubSpot partners in South Africa.
Digitlab is a HubSpot partner in South Africa – located in the KwaZulu-Natal province with a global reach. We're a South African HubSpot partner and digital marketing agency with experience in various digital services and solutions. Besides being your HubSpot solution provider, we can provide unique advice and industry insider knowledge to help your brand reach its full potential.

Based in Johannesburg, Spitfire Inbound is also a partner. They specialise in inbound marketing, marketing automation, and sales.

Prime Pixels is a digital marketing agency and HubSpot partner focusing on small businesses and startups needing graphic design and essential marketing services. They're based in Cape Town.

Muloo is another digital marketing agency that doubles as a HubSpot partner. They're a fully remote agency focusing on marketing and building websites.

Switch Marketing is a partner with CRM, eCommerce, and MSPs expertise. Their head office is in Durban.

Velocity Media is an online publisher and HubSpot partner with additional Chatbot and ActiveCampaign services. They're based in Johannesburg. MO Agency is based in Johannesburg. Besides HubSpot, they also provide CRM and MSP services solutions.
How did these companies become the best HubSpot Partners in South Africa?
HubSpot partners have to be licensed. To become certified, these agencies have to join the HubSpot partners program. This program then takes them through the necessary training to become a HubSpot solutions provider.
The training is practical because most HubSpot partners are already experienced digital or software experts in their field.
For example, Digitlab provides a wide range of marketing and technology services while also installing, training, and managing new HubSpot partners. Currently, there are two types of HubSpot partners:
The marketing-only partners manage digital marketing services like:
Email Automation
Digital performance
Media Planning
SEO
Social Media Marketing
Marketing & Integration Partners
These partners offer the same services as marketing partners. However, they have the added benefit of doing CRM and sales integrations. They provide more comprehensive services, solutions, and support. They're also better trained than the marketing-only partners.
HubSpot South Africa: Top tips to select the best
A HubSpot partner can make a massive difference to your brand's future, but you must partner with the right one. Here are a few tips to remember when choosing your HubSpot solutions provider.
Ensure they are certified
HubSpot partners must undergo serious training to uphold the HubSpot quality. Don't settle for less; always ensure your HubSpot partner is certified.
Get started with HubSpot
Take advantage of experience
Choose a HubSpot partner with other service solutions like digital marketing. They'll provide much more comprehensive support, and you can add other brand growth services to your service package.
Find the right price
If the HubSpot partner pricing is too good to be true, it likely is. Smaller, often unlicensed resellers charge very low prices. Unfortunately, you'll get what you paid for. On the flip side, you don't need the most expensive option. Browse the middle ground for reasonable prices and great reviews.
Work with a team you like and trust
Don't feel pressured into working with just any certified HubSpot team. As a savvy business owner, viewing your HubSpot consulting relationship as a valuable, long-term partnership is essential. Selecting a person or team, you can confidently envision collaborating with long-term time is crucial.
Get help with HubSpot