Durban FilmMart Institute
The Durban FilmMart Institute (DFMI) is a non-profit that promotes African filmmaking. Established in 2009, they aim to support investment in the industry through effective programs and services. Their annual Durban FilmMart event showcases emerging talent and addresses funding needs. Their goal is to make African film industry professionals and products globally competitive and celebrated. 
Not only was the old website difficult to navigate, but it didn't have the necessary infrastructure and functionality to handle online event-related activities. This meant developing a website that included a comprehensive event platform, a membership portal and ecommerce functionality – all in one. 
Previously, the DFMI relied on third-party online events partners to handle the event management side of the Durban FilmMart event. What they wanted most for their new website was to incorporate this event management functionality into their own website – negating the need for third party event service providers.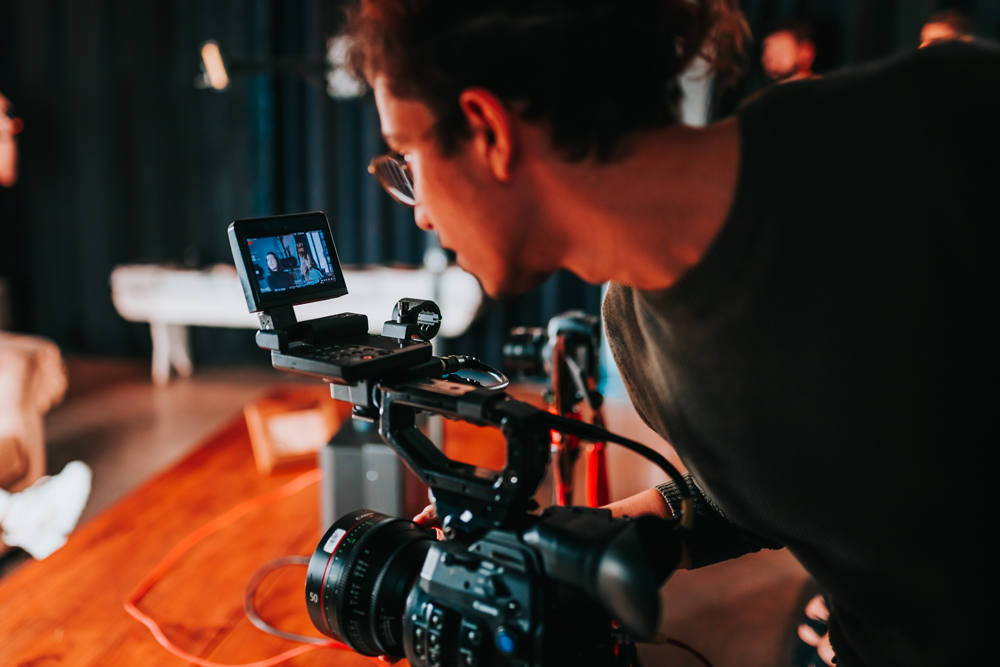 Gravity form example in accreditation in purchase journey
Technical implementation with Elementor and Gravity Forms allowed for client flexibility and easy user journey workflows that matched the resource capability of the DFMI.
The membership system facilitated delegate registrations to The Durban FilmMart. Members with approved paid access were able to login to gain access to exclusive online event content for the hybrid event held in 2022.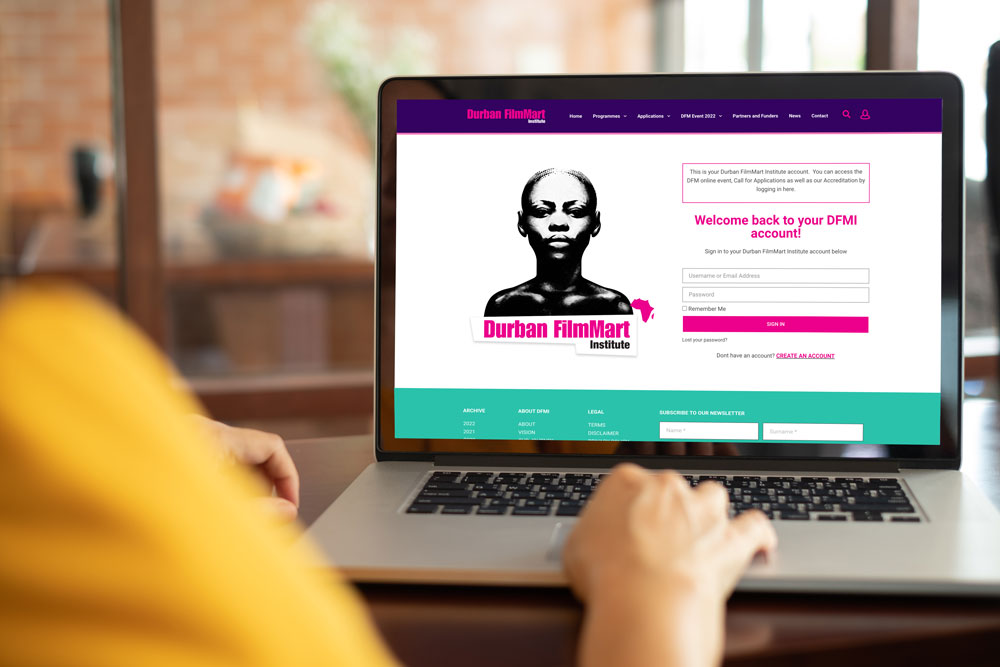 The original DFMI brand colour palette featured three colours: white, black and hot pink. We decided to expand the selection by incorporating colours from the 2021 DFM event branding.
This was done to improve visual interest and improve colour diversity across the website. Extra colour options meant being able to incorporate things like accent colours and clearer call to actions on the website. 
We successfully implemented WooCommerce, WooCommerce Memberships, online payment integrations and Mailchimp syncing to maintain marketing communications to members. The e–commerce ticketing system was used as the basis to manage the RSVP and registration system for the event. 
Accreditation Purchase Journey
Walk through of the DFMI website
We build and design a complete sub-theme for the annual Durban FilmMart event, providing an onbrand experience that feels like the Event has a platform of its own, inside the DFMI website. 
2022 and 2023 custom landing page and header and footer to match the annual theme