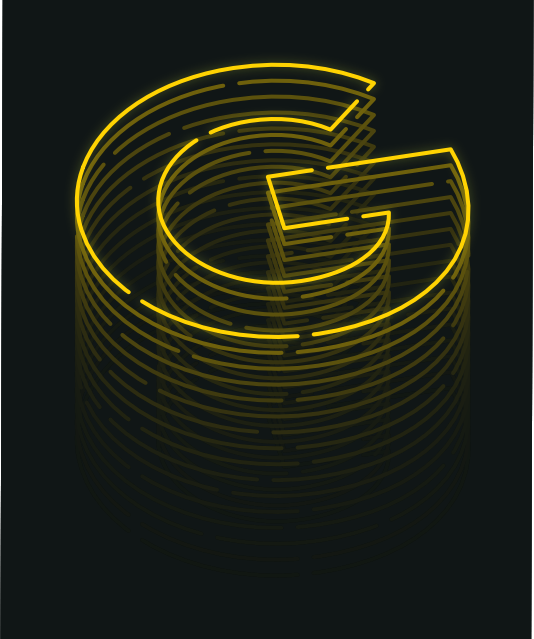 Advertising on Google has come a long way since the days of Google Adwords. Today's Google is investing heavily in responsive, conditional online advertising – using machine learning and artificial intelligence to help businesses deliver the best adverts, at the best prices, to the best audiences. In this Google advertising guide, we're unpacking why Google Ads are a great online advertising solution, ways in which you can reach new customers, and the types of advertising campaigns you can run on Google.
People are four times more likely to click ads on Google (63%) than any other advertisement network.
Why should you advertise on Google?
More and more businesses, of all shapes and sizes, are realising the benefits of investing in Google advertising as part of their digital marketing strategy. This next part of our Google advertising guide shows why:
Google Ads has an 8:1 Return on Investment on average
Users who visit a website through Google Ads are 50% more likely to buy
More than 80% of advertisers use or plan to use Responsive Search Ads
The average Click Through Rate for ads placed at the 1st position is 7.94%
Over 1.2 million businesses use Google Ads to advertise
How to reach audiences through Google Ads:
One of the most powerful and most popular internet search engines is going to have a fair amount of information on how most people behave online. For this reason, Google Ads offers unparalleled audience targeting capabilities. Keep reading our Google advertising guide to find out how to reach your customers through Google:
Types of campaigns you can run on Google
The internet is now a space where rich media dominates most website pages users now land on. From simple text ads to dynamic display and even app-install advertising campaigns, Google gives us more than a few ad formats to use as part of our advertising approach:
Google Search campaigns involve text ads that appear on Google's search results pages while your potential customers are actively searching for services and products like those you are advertising. "It's great for driving sales, leads, or traffic to your website, as you can show your ads to people actively searching for your products and services." – Google
With Google Display Ads, reach relevant audiences through engaging visual ads while they browse millions of websites and apps on the Google Display Network. This also includes on Google-owned properties like YouTube. "Display campaigns are a great way to expand your reach and stay top of mind with an audience beyond just Google Search." – Google
Are you a retailer with a product inventory that you're hoping to promote online? Google Shopping campaigns are the way to go, appearing on search results pages and on the Google Shopping tab when internet users search for products like yours. "Store owners can also use local inventory ads to promote products available at their physical locations." – Google
When travelers search for hotels on Google Search or Maps, a list of hotels, bed & breakfasts, lodges, and other accommodations appears. Advertise at the top of this pile with a booking module that shows photos, amenities, pricing, and links to make a booking.
"Hotel campaigns let you set bids and compete for ads displayed alongside hotel search results on Google Search and Maps." – Google
Drive general awareness of your brand by showing video adverts to potential customers on YouTube and other websites. You can also drive conversions with Google Video ads, where the end result would be a viewer landing on your website to find our more or make a purchase. "Use the "Drive conversions" campaign subtype to set up action-focused video ads." – Google
Your new app isn't worth much if it doesn't have people using it. Attract new app users and drive in-app sales, with Google App campaigns. Based on in-app data, Google automatically optimizes your app download ads across over 3 million websites and applications. "Show your app on Search, Display, Play Store, and YouTube under one campaign." – Google
Performance Max Campaigns
Performance Max is a goal-based campaign type that allows advertisers to access all of their Google Ads from a single campaign. It's designed to complement your keyword-based Search campaigns by helping you find more converting customers across all of Google's channels (YouTube, Display, Search, Discover, Gmail, and Maps).
More than 80% of global businesses trust Google Ads for their Pay-Per-Click advertising
Looking for a more detailed social media strategy?
Digitlab is your digital media partner with the knowledge, expertise and track record to execute successful Google advertising campaigns for any business, anywhere. Get in touch to discuss how we can start attracting clicks to your business website through effective media planning and Google Ads management.
We're privileged to have partnered with many respected clients and continue to add value to their social media efforts. Connect with us to discuss a detailed, results-driven social media planning strategy.