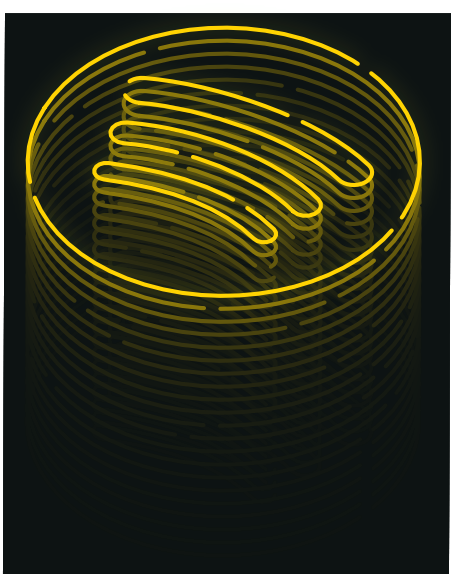 Spotify Advertising Guide
Spotify is a Swedish audio streaming platform, established back in 2006, that pioneered the subscriptions-based music and podcast streaming model. As of March 2022, Spotify is supported by over 422 million monthly users, including a whopping 182 million paying subscribers. Keep reading our Spotify advertising guide to discover the platform and how to advertise on it.
Spotify Ad Studio is where to start advertising for Spotify and how you can get your brand and its offerings in front of millions of people's eyes (and ears). If you're wondering how Spotify advertising works, you're reading the right brand guide for Spotify. Below we're unpacking a bit about the platform, how businesses can connect with their audiences, and the four types of Spotify advertising you can run as part of a paid social media strategy:
Spotify is based on a freemium
model—where all users can have
unlimited, free access supported by
15 and 30-second ad breaks.
No Spotify advertising guide would be complete without a bit of history. The average Spotify users spends over 25 hours a month streaming music on Spotify. This presents savvy digital advertisers with an opportunity to reach engaged audiences in new, unique ways. And if you have concerns about whether or not businesses are in fact advertising on Spotify, here's a stat that proves they are: Spotify's 2019 financials, for example, revealed over R3.6 billion in advertising revenue – in Q4 alone (up 27% from the previous quarter). Here are six things every business should know about advertising for Spotify:
Audio adverts increase ad recall by up to 24%
29% of Spotify users are millennials (24 – 35)
With 84% engagement, Instagram is the second-most used platform
Over 60,000 songs are added to Spotify
On average, users listen to songs on Spotify for 148 minutes daily
How to reach Spotify audiences
Our Spotify advertising guide reveals that advertising on the platform is a bit different to the more 'traditional' digital advertising approaches. This is evident in the choices you are given when deciding how to reach your audiences. With Spotify being focused on audio content primarily, targeting criteria have to do with a user's music and podcast listening habits – other than the standard geo-location and demographic targeting.
Watch one of our recent Digitlab Webinars discussing
Planning Summer Campaigns with Spotify
Types of Spotify advertising
While there's a clear focus on audio content at camp Spotify, not all adverts have to be audio. In fact, Spotify offers both image and video ad options. This means your brand guide for Spotify can include crafting multimedia-rich advertising campaigns spanning multiple customer touch points.
These Spotify adverts, as the name suggests, are short audio clips of between 15 – 30 seconds played between songs (thankfully not during). Spotify plays audio ads across iOS, Android, and Desktop versions of the app. Audio ads include a graphic that listeners can click on and be taken to a website or app download page.
Spotify Video adverts operate similarly to Audio ads, showing up once songs end and before the next track begins. Instead of playing an audio track with an image, this ad plays a 30-second long video. These are called "Sponsored Sessions" and allow Spotify users to exchange uninterrupted listening time for watching video ads.
Display ads on Spotify are known as "Homepage Takeovers." They show up on desktop/web Spotify interfaces, at the top or bottom, and can show up when users close and re-open the app on mobile devices. Select one of three Spotify display ad formats: Homepage Takeover: A Spotify user's homepage is changed to reflect the brand being advertised for a period of time. Megabanners: These Spotify ads look like the thin horizontal banner ads you find when browsing other websites. Overlays: Overlays are display ads that cover the entire screen when they show up. These pop-up adverts can be closed by users.
A sponsored playlist is an interesting digital advertising concept unique to music streaming platforms. Millions of Spotify users tune in daily to their favourite curated playlists, including New Music Friday, Morning Commute, and a nearly endless supply of others. You can bid against other brands to sponsor popular playlists, where your assigned graphic will show up when someone opens a Spotify playlist.
Looking for a detailed Spotify advertising strategy?
78% of your target audience is likely to buy from your brand after experiencing a positive interaction on social media. The trick is to consistently publish positive, pertinent content that will add value to your followers' social media experiences.  
We have partnered with leading social media software makers, Sprout Social, becoming the first listed agency partner in South Africa to achieve the Platinum Partner ranking.  
We're privileged to have partnered with many respected clients and continue to add value to their social media efforts. Connect with us to discuss a detailed, results-driven social media planning strategy.