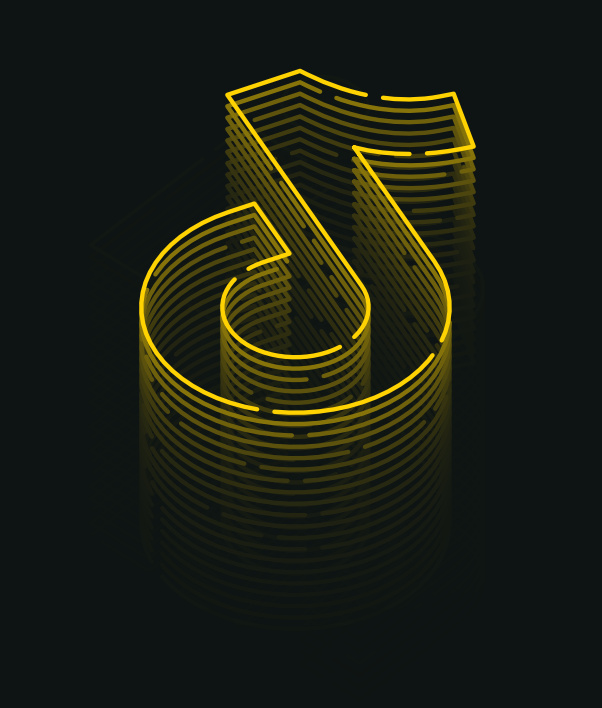 When it comes to platform growth, none can compete with TikTok. The video-focused social media network has captivated young minds from around the world. You've probably even heard of a viral TikTok dance or challenge too, even if you aren't a user yet. Keep reading to dive into our TikTok advertising guide.
But, as a brand, how does one engage with this captive audience? We're glad you asked, let's look at the kind of advertising you can do on TikTok. 
An Introduction to TikTok
No TikTok advertising guide would be complete without a bit of a back story. Like we've already said, TikTok is a mobile-first, video-focused platform. It carved out a niche space for itself by focusing on "bite-sized" content – while videos can be up to three minutes, the majority of TikTok content is 15 seconds long. 
There is a wide variety of content that people go to TikTok for, but it gets used most commonly for entertainment – such as sharing clips of pranks, stunts, dancing or video game footage. 
Viral trends often take the form of challenges, where content creators use an established template to contribute towards a common hashtag. These can be just for fun, like the Jerusalema Dance challenge, to impactful and educational, like Dettol's handwashing challenge. 
Another area that TikTok does well is their 2D, 3D and gamified effects, along with overlaying audio. The result makes it easy for users to engage with branded content or to participate in trends in highly creative ways. You will often come across pop culture references that may seem obscure, but to the niche audiences, this is very engaging content. 
One of the most interesting aspects of the platform that our TikTok advertising guide found is the demographics of the South African audience. As of October 2021, our user base had grown to 9.3 million monthly active users, watching 24.8 billion videos per month. 60% of these users were female, and the majority fall into the 13 – 24 age group. This offers a unique opportunity for brands to engage with much younger audiences, making it a fantastic place to build brand awareness and trust from a young age. 
This is a notably different approach to other platforms, who tend to utilise more behaviour-based targeting criteria. By leaning on interests, it allows users to be more hands-off in their approach and implementation of the ad while leaning on TikTok's machine learning algorithms to serve the ad up to interested users. Behaviour-based targeting has been observed as being influential in short-term behaviours, such as engaging with promoted content, but interest-based advertising carries more weight in the long term, such as influencing brand opinion. 
Types of TikTok Advertising
When it comes to the format of TikTok advertising, there are four main ways of engaging with your audience, namely In-feed ads, TopViews, Branded Effects and Branded Hashtag Challenges. 
The "entry level" TikTok advert is an in-feed video. This blends your paid content in amongst user generated content for users to come across while engaging with content that appeals to their interests. It follows the same formula for posting an organic TikTok video, although it also adds an optional CTA button depending on the billing event that you set, allowing you to utilise a landing page to further enhance your marketing efforts. 
To take things to the next level, you could also opt for a One Day Max ad. This is still an in-feed video ad, meaning a user would find it while using the TikTok app how they normally do. However, a One Day Max placement guarantees that your ad will be the first to appear on users' timelines each day, typically just three videos from the top point where they load in at. This format is helpful to own a certain conversation point that other brands may be engaging in, or to hammer home brand awareness.  
The next step up from a One Day Max ad is a TopView ad. A TopView ad utilises the time taken for the app to open, captivating your audience in the few seconds before reaching their feed. Paired with this, you also secure the first video ad slot of the day, giving your audience another chance to be exposed to and engage with your messaging. While deeplinking is available in this format, the trade-off of having the ad play with sound on while the app loads is often worth it. 
Branded effects are a new format of advertising that allows social users to engage with a toolset of content that you develop, allowing them to overlay it into their own content in fun and engaging ways. The options are very close to endless, since you could have simple 2D graphics, all the way up to 3D or gamified effects that help users have fun while using your brand's effects. These effects can be triggered by 20+ different gestures or facial expressions while users are creating content, making it easy to use from their side as well. Branded effects tend to work best when paired with a Hashtag Challenge, to fully get the most "mileage" out of the effects you're creating. 
In a similar way to branded effects, a hashtag challenge puts the tools of creation in the hands of TikTok users. Conceptually, you'd want to think of a visual way for people to take part and celebrate who you are and what you do – though we're always happy to help you brainstorm the best way to make this happen. Challenges run for 6 days, and include a banner on TikTok's Discover page, as well as promoting your Hashtag on the Discover page too. You also get an included TopView ad to get your challenge started and help encourage involvement. 
Finally, you also get a hashtag challenge page, which curates the user generated content in one place and allows you to manage and oversee your campaign easily. This is an exceptionally successful method of advertising, as they quite often spill over into word-of-mouth advertising or even garner attention from news outlets. Engaging with influencers is also a smart way to ensure you get maximum mileage out of your challenge.  
Looking for a detailed TikTok advertising strategy?
78% of your target audience is likely to buy from your brand after experiencing a positive interaction on social media. The trick is to consistently publish positive, pertinent content that will add value to your followers' social media experiences.  
We have partnered with leading social media software makers, Sprout Social, becoming the first listed agency partner in South Africa to achieve the Platinum Partner ranking.  
We're privileged to have partnered with many respected clients and continue to add value to their social media efforts. Connect with us to discuss a detailed, results-driven social media planning strategy.