RFID:

The
Business Cards
You Need
Networking has never looked better than when it's done with an RFID Business Card. These cards provide a new, revolutionary way to connect, engage, and leave a lasting impression on the people that matter.
RFID Business Cards use RFID (radio-frequency identification) technology to quickly and easily transfer data at the tap of a card, allowing you to share your contact and/or business information with your network seamlessly and efficiently.
The Future of
Networking Has
Arrived
Embrace innovation and embrace the future with RFID Business Cards. We have a feeling you'll thank us later.
Why Choose RFID Business Cards?
For the networking professional, an RFID Business Card is a no-brainer. Here are some reasons why:
Connect with a single tap
Gone are the days of suitcases or trousers stuffed with paper business cards. With RFID technology, exchanging contact information is as simple as a single tap, literally.
Elevate your professional image
Our media team develops targeted media plans so that your messaging reaches precisely who you're looking to speak to, optimising your budget to get the most out of what you're willing to spend. 
RFID business cards are more cost-effective than traditional cards because they don't need to be replaced as often. You can also update them with new information without needing to be reprinted.
Save the planet and go paperless
By going paperless with an RFID Business Card, you contribute to a greener planet while showcasing your dedication to responsible business practices.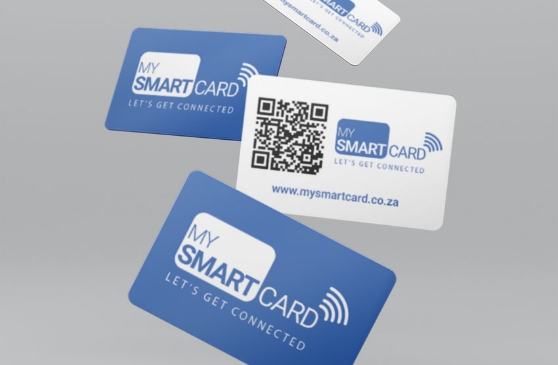 Digitise your information and expand your reach
RFID Business Cards can store more than just contact details. You can share links to your portfolio, social media profiles, and other essential information, making it easy for your recipients to explore and engage with your brand like never before.
Stand out from the crowd with custom design
RFID Business Cards are fully customisable, allowing you to tailor the design to reflect your brand identity, and ensuring that your card becomes a powerful extension of your business.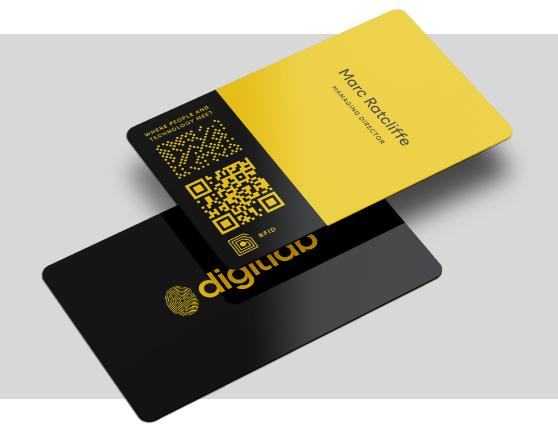 Start
Connecting
Seamlessly
Start
Connecting
Seamlessly