For months, Nadia Henderson worked tirelessly on her business idea, Act On. She had developed a consulting journey and a Platform as a Service (PAAS) that aimed to reduce employee stress, manage risk, and improve financial and operational performance for any business that ran routine tasks. As Nadia neared the end of her development cycle, the focus shifted to taking her product to market. That's when she turned to Digitlab, a business consultancy firm, after a recommendation from her business coach. 
The process of finding the Act On brand
Digitlab knew that Act On had an endless customer base, but that didn't necessarily mean it was a good thing. Without a defined target market, it was challenging to position the brand and develop a go-to-market strategy that would stand out from the crowd. Our approach was to scrap the best practice approach taught in brand schools and to use tactics borrowed from agile product development to map out the value proposition and build out our positioning. 
Then the team continued building the brand with brand attitude frameworks, consumer motivation, colour psychology, and trust-building models.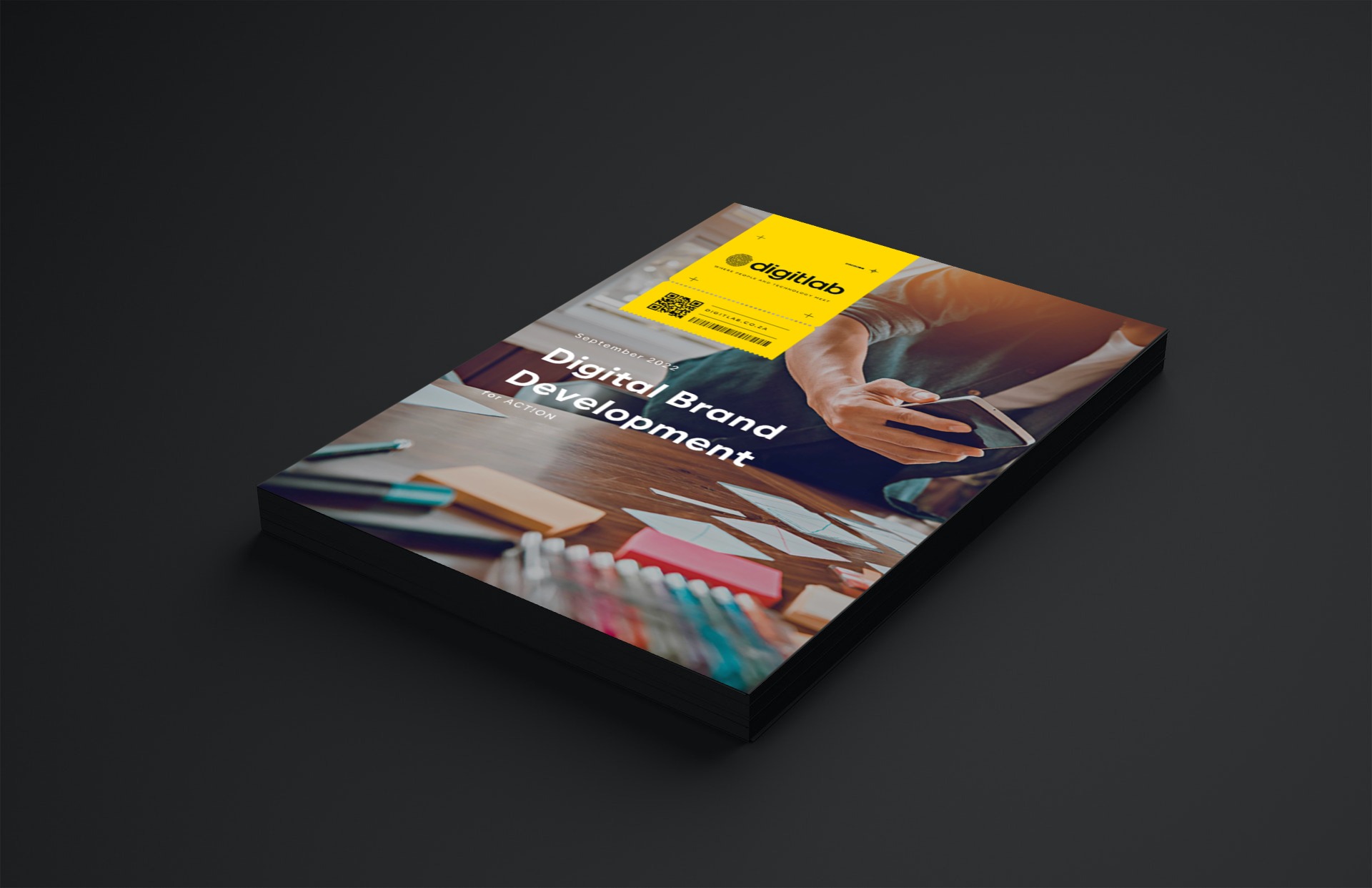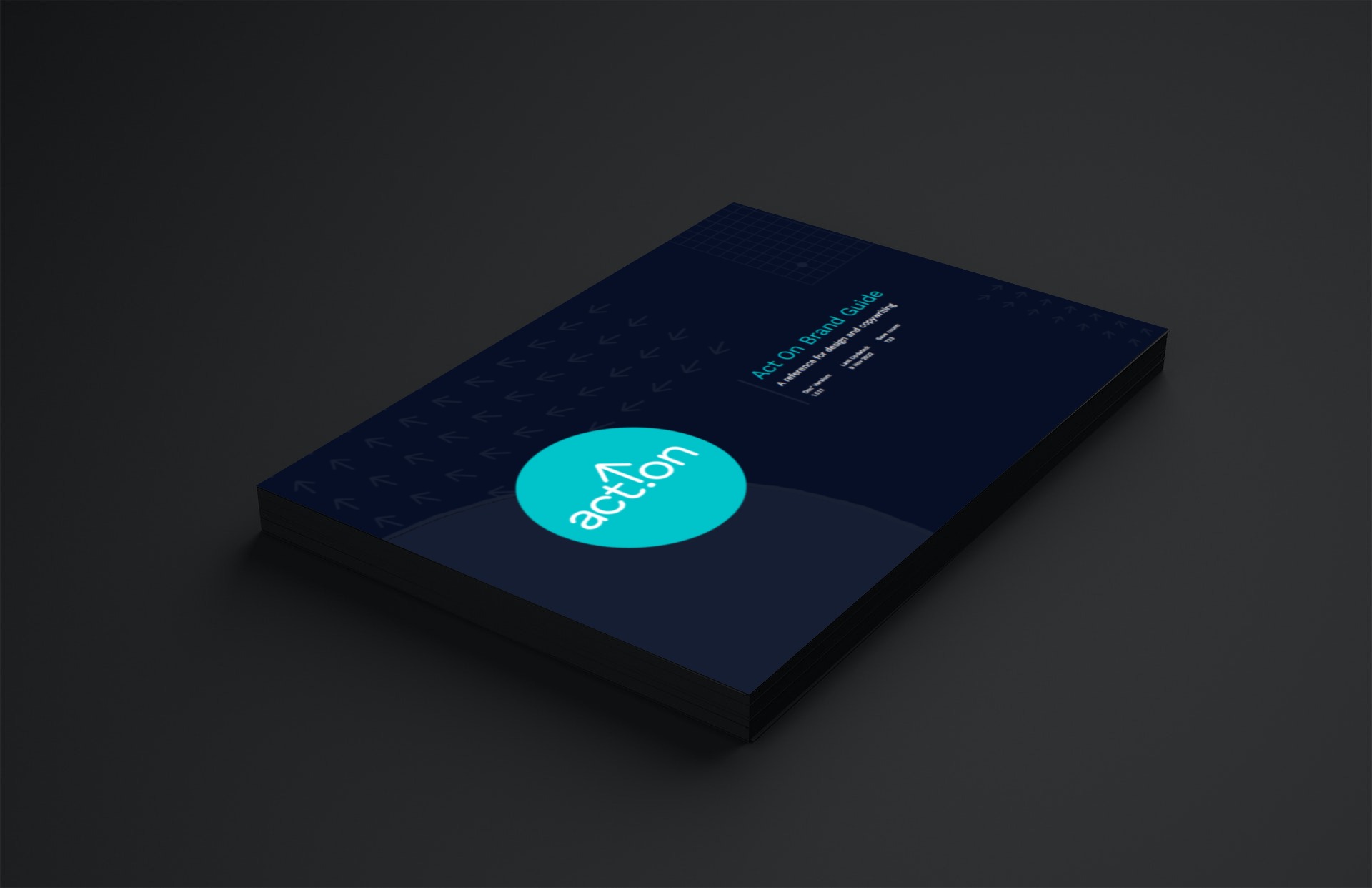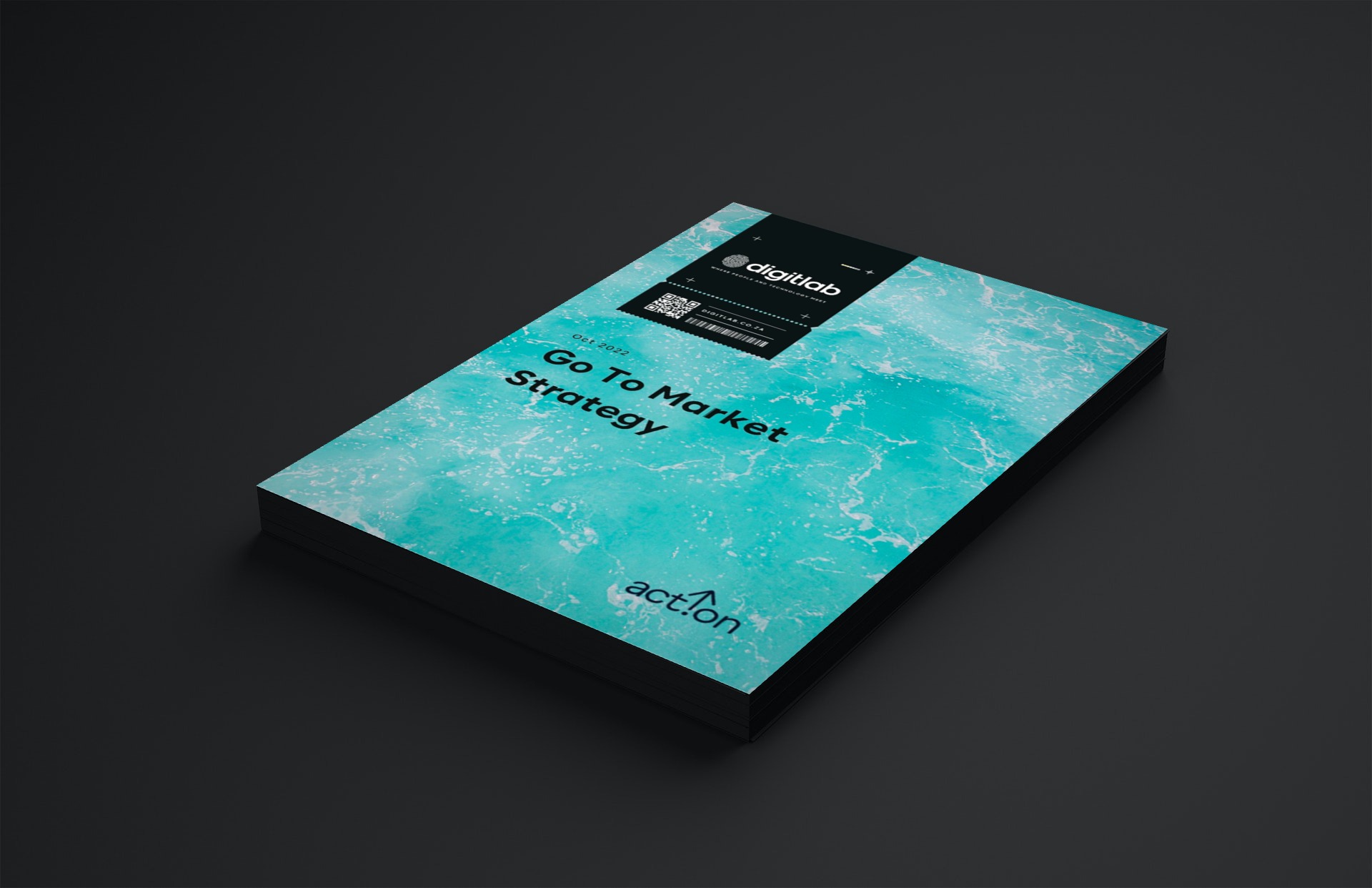 Next, the fun begins, off to the studio, where all the thinking and research was brought together and applied. An incredible visual brand for Act On was produced after an iterative and collaborative design process with the client. It was a brand that spoke to the value of the product, the customer, and the benefits it could provide to any business that ran routine tasks. 
"Using the Job-To-Be-Done" framework was a breakthrough for us - helping us break past theoretical conventions and straight into the product's value to customers."  
Understanding how we want to show up
The first significant challenge with Act On was that people didn't know they needed the product or the consulting service. It's not a service they realise they need because they had to solve it in the past within effective tools – kind of like how we had to run home to call someone before the cell phone was invented (we didn't even realise that was a problem). Currently, Act On customers are using recurring task tools, Excel spreadsheets, or just sheer memory to deal with the challenge of managing business routines every day – it's a ridiculous thought once you see how Act On works.  
To overcome this challenge, Digitlab designed a go-to-market strategy around discovery and retention. First, they wanted to find as many ways as possible to reach prospective customers to help them discover who they were, why they mattered, and why they should contact Act On. Then, once they arrived at the website and started engaging with the content, they wanted to do everything possible to retain that prospect inside the digital ecosystem. 
The key to achieving this was to showcase the power of routine. Act On had taken the time to dive deeper, understand business processes beyond employee productivity and unlock the Power of Routine. It's the Power of Routine that positions Act On in blue waters, a haven of innovation in the usual red seas of shark-infested task management tools.
Digitlab designed a roll-out plan that included customer journey mapping, website development, CRM, Google and social advertising, personal branding, advocacy, PR, and email marketing. They also built out multiple cash flow projections and business scenarios to show the potential of different go-to-market gearings for Act On to work with in their planning. 
Digitlab's work with Act On was not just about developing a marketing strategy or building a brand. It was about pulling up and getting things done. It was about helping a start-up realise its full potential and achieve its vision. 
"We were particularly impressed by their ability to bring our ideas to life and build on them. Their open, fluid, and collaborative nature of our working relationship was excellent. "
The decision was made to take and iterative and MVP approach to the strategic roll-out. The initial launch of the business go-to-market plan included getting its lead generation channel in place and its digital presence in place as the start-up team begin talking to people.  
Act On's team went about apply

ing

the new brand principles to the product user journeys and other key internal communications.

 

Digitlab designed and developed the WordPress website, rolled out the design

 and production of their RFID Business Cards and implemented their email signature marketing tools. 

 
In the end, Act On was able to stand out in a crowded marketplace and become a beacon of hope for businesses looking to improve their financial and operational performance. They were no longer just another software company, but a company with a purpose and a mission to make a positive impact on the world. 
Together, Digitlab and Act On proved that with the right mindset, expertise, and collaboration, anything is possible. They demonstrated the power of a shared vision and the transformative impact that can result from a partnership focused on creating something truly great. 
"They really got to know our brand and came up with something original, which was hard to conceptualise. They maintained their eagerness to meet our goals throughout the engagement."