About MORE Café
MORE Café is a well-loved restaurant brand based in the United Arab Emirates. It has been in operation for over 20 years, serving both local and international cuisine. It is a family-orientated, proudly UAE café, which sources the overwhelming majority of their ingredients locally. While the food industry may be crowded, MORE seeks to be known for offering exactly what its name implies; more – as seen by its generous servings and unique in-store experiences.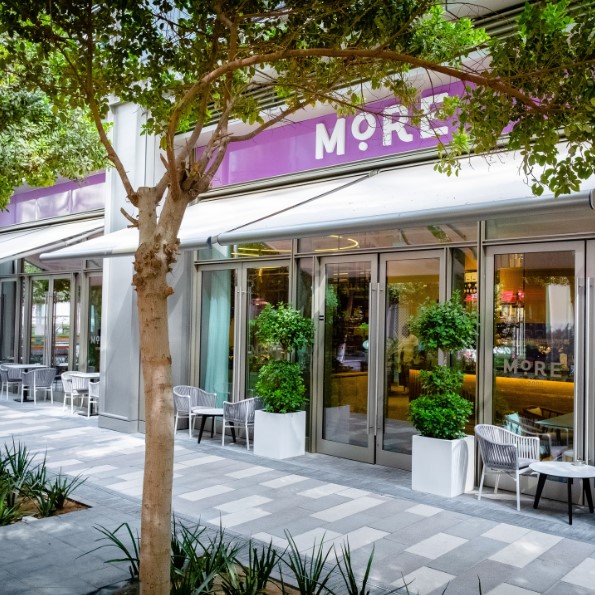 Image source: https://www.instagram.com/p/ChchCiGvX2R/
The Challenge 
MORE Café had built its heritage in its Mall of Emirates location. However, the change of ownership at a different location opened up an exciting opportunity to add a new café to the MORE fold – located in the prestigious Dubai World Trade Centre. 
While this did not call for a full rebrand – since it was important to the owners to continue the momentum from the existing location – this the exciting change prompted a visual refreshing to the brand. Naturally, the owners of MORE wanted to share this great news with the customer base they have built over their many years too. 
Our Role
This project came about through a powerful partnership with Caryn Alves at Design.Create, a full-service creative agency based in the UAE. While Design.Create, took care of the brand collateral, communication strategies, photo shoots, and logistical elements needed to get the new café ready, Digitlab created a social media campaign to celebrate the new MORE café and amplify the brand digitally. 
Our Solution
Creative Work
The MORE owners elected to take on 'Refreshed, Rejuvenated, Renewed' as their launch campaign line. The Digitlab team fleshed this out, along with our key content pillars which spoke to the MORE brand as a whole to allow new customers to become acquainted with the café. 
Some examples of these were amplifying their local sourcing policies, to show local Emiratis that they not only understand and create delicious local cuisine, but that they are committed to support local businesses and produce. We also put forward "The MORE Way" pillar, a broad umbrella content pillar to speak to the kinds of experiences you can expect at MORE. 
Execution
Emirati culture is very fast paced, always looking for the next "Instagrammable" experience before moving on to the next. Selecting the platforms to execute this campaign on was simple then – and we chose to run it on Facebook and Instagram. 
For starters, we crafted a post to proudly announce the reopening of café at One Central. This was considered our marquee piece, using animation to bring this announcement to life – along with bright colours and vivid photos of the food available: 
The 'Now Open' post the Digitlab team made 
We were very mindful of and respectful of Emirati culture, which filtered into our imagery selection, particularly model selection and dress code. This helped localise the announcement: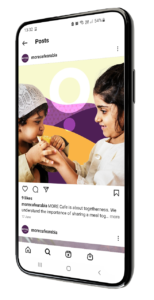 Emirati children enjoying a MORE meal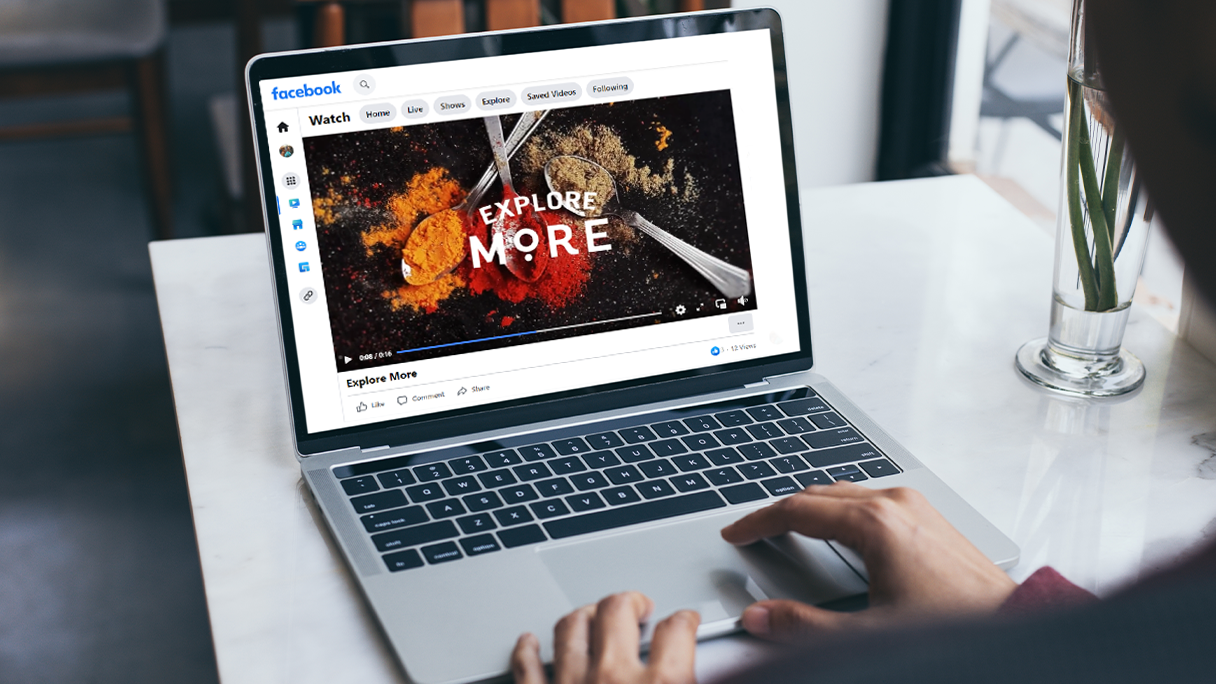 The team also flexed the campaign thinking into animated posts, creating a more visually appealing way on conveying the messaging: 
An animated post positioning the MORE brand 
"Our team drove home the concept of MORE – not just in helping sizes, but connection, new memories and good times." – Marc Fielers 
The Results
MORE Café One Central successfully opened its doors on 13 June 2022. This launch was considered a fantastic cross-cultural learning experience for the Digitlab team, who have taken strides to position themselves as an international agency that can take on any task for any client, anywhere.  
"When it came to the digital aspect of the MORE account it felt only natural to partner with the best. Not only was the Digitlab team creative and responsive but they were passionate about the work they delivered, making the process of partnering with them really easy." – Caryn Alves, Owner of Design.Create